ABOUT
Principal Consultant
Associate Consultant
Reasearch Assistant
Sally L. Bond, Principal Consultant
resume || professional development || email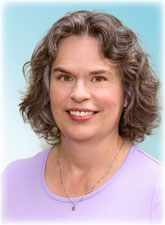 Sally L. Bond is president of The Program Evaluation Group, LLC (TPEG). Ms. Bond has been an independent contractor since 1999 and has more than 20 years of experience in program evaluation, program development, and education research. Her expertise includes evaluation design, quantitative and qualitative research methods, training and technical assistance, survey development, data analysis, and report writing. Since establishing TPEG, Ms. Bond has evaluated a wide range of educational and social programs that target teacher capacity building, elementary reading, social studies, minority participation in the sciences, early childhood education, and social marketing for responsible drinking. Prior to 1999, Ms. Bond's experience included developing programs related to the teaching profession, studying the implementation and impact of teacher professional development programs, and evaluating statewide school reform initiatives. Ms. Bond completed a B.A. in Social Relations at Lehigh University in 1982, and an M.A. in Sociology at the University of North Carolina at Chapel Hill in 1988. She holds active memberships in a variety of professional organizations, including the American Evaluation Association, Association for Talent Development, and RTP Evaluators.
Associate Consultant
Sally E. Boyd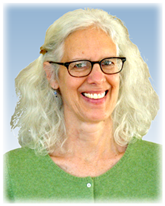 Sally E. Boyd is an education consultant and writer. She has extensive experience in research methods, data analysis and reporting, and practical, applied writing for lay audiences, funders, and policymakers. Since becoming an independent contractor in 1993, Ms. Boyd's work has included the evaluation of social, educational, and professional development programs ranging from statewide school reform initiatives to community-based programs for disadvantaged youth. With TPEG, she has been involved in the evaluation of professional development programs on technology use in the classroom and teaching American history. Ms. Boyd completed a B.A. in Sociology at East Carolina University in 1984, and an M.A. in Sociology at the University of North Carolina at Chapel Hill in 1987.
Research Assistant
Michele Duncan
Michelle Duncan is research assistant and general office manager for The Program Evaluation Group, LLC. She spent more than 15 years in a global corporate environment and more than 7 years working with smaller local businesses. Ms. Duncan has experience in gathering, consolidating and analyzing large amounts of data, and presenting results based on audience needs and points of interest. Her project management experience includes defining and designing projects and reporting tools, writing user documentation, and providing user training. She graduated from the University of North Carolina at Chapel Hill in 1986 with a B.S. in business administration and a concentration in accounting.